Custom Web Template Hosting¶
A client-to-backend workflow may include interaction with web pages presented to the users of the application. Consider the following scenarios:
User registration. When a user registers with an application, he receives an email with a link to a page. Clicking the link acknowledges that the email address is valid and the user account is confirmed.
Password change. When a user requests password change (or password recovery), an email is sent to the user with a link to a web page where they can reset the password.
Session expiration. When a user session with the application expires, he is redirected to a webpage.
All these use cases have something in common - they all force the user to interact with a web page. The templates for these pages are available in the /web/templates path of the backend's file storage: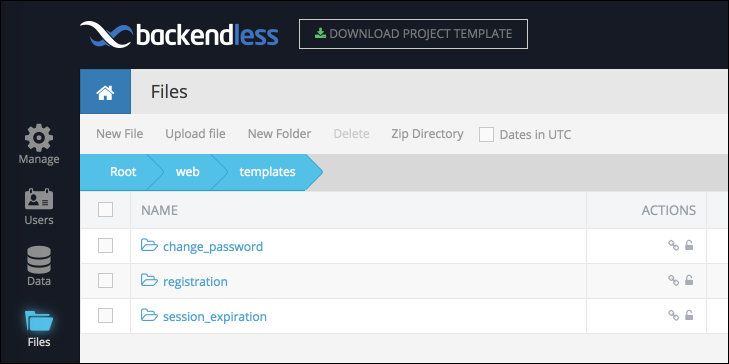 The look and feel as well as the logic in the pages can be customized by modifying the HTML/CSS /JS files provided for each template. For example, the contents of the change_password folder is: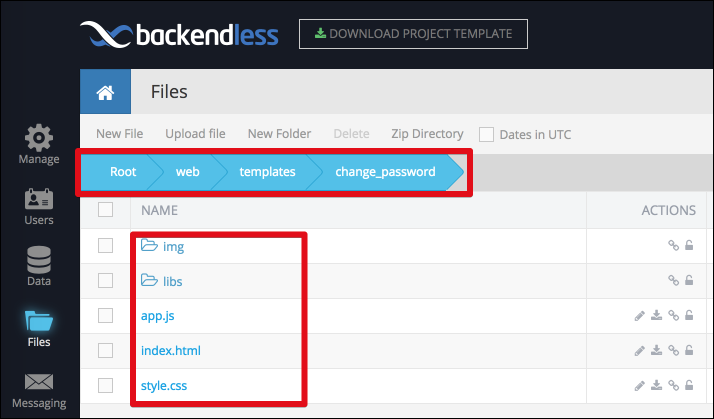 The "out-of-the-box" rendering of the pages is shown below:
Registration confirmation page: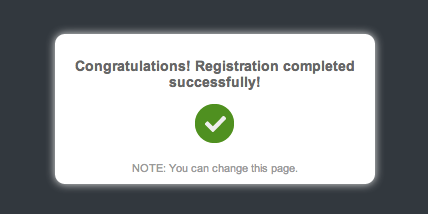 Password change page: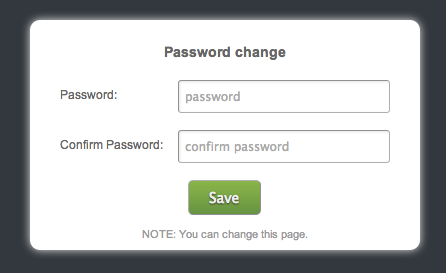 Session expiration page: