Effective June 1st, 2023, Backendless pricing is changing. The reason for the change is multi-faceted, but the ultimate goal is to apply fair pricing across all apps based on resources the app uses. Read on to learn more.
The change to Backendless Cloud pricing is a shift from a fixed monthly price with multiple plans to a single plan with a price that will adjust daily based on the number of server resources consumed by your application.
In other words, Backendless Cloud customers will be billed a tiered daily rate (see chart below) based on the maximum (peak) number of API calls aggregated on a per-minute basis processed by Backendless servers on a given day. In most cases (1), the billing occurs once a month for the previous 30 days of usage.
The new plan, called the Scale Plan, is available on June 1st, 2023. The Scale Plan starts as low as $15 per month. See below for additional details on the Scale Plan's contents.
Like Cloud 9 and Cloud 99, the Scale Plan continues to support unlimited team members. You will still be able to have unlimited developer seats for working on your apps at no additional cost.
To give existing users time to adjust to the new pricing system, we will be maintaining the current Cloud pricing plans for a time. The Cloud 9 plan will remain available to existing apps until August 1st, 2023, while the Cloud 99 will remain available to existing apps until May 1st, 2024.
For all apps created on or after June 1st, only the new Free Plan and the Scale Plan will be available. On August 1st, 2023, all apps on the Cloud 9 plan will be automatically switched to the Scale Plan when their billing cycle resets in August unless that app is switched to the Cloud 99 plan.

To view your historical usage stats and preview the estimated pricing for your app, visit Backend > Manage > Analytics. This will help you understand your past usage as well as determine which plan is best for you while the Cloud 99 plan remains available.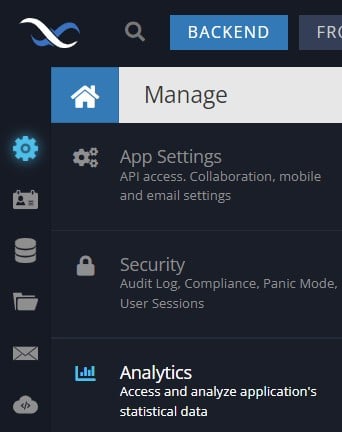 For some users, the price paid each month will remain largely unchanged. For still-in-development apps and low-usage apps that remain in the lowest pricing tier for a month, the monthly price is $15 – less than our previous Cloud 9 monthly price of $35.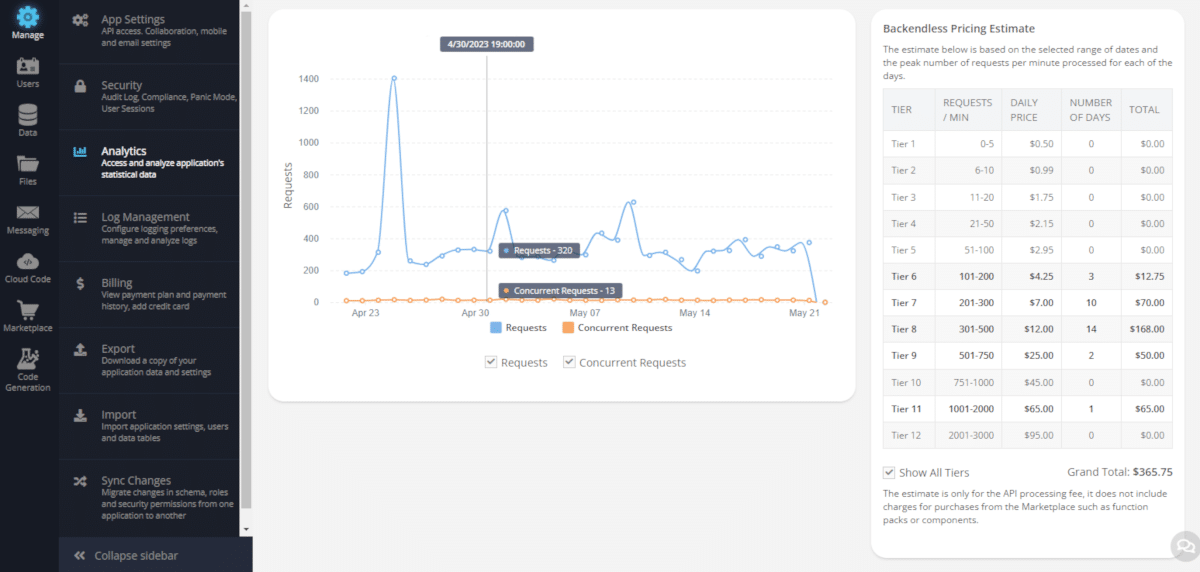 When you visit your app analytics, the estimate is based on the selected range of dates and the peak number of requests per minute processed for each of the days. You can also click "Show All Tiers" to see what pricing looks like at other tiers that your app hasn't reached.