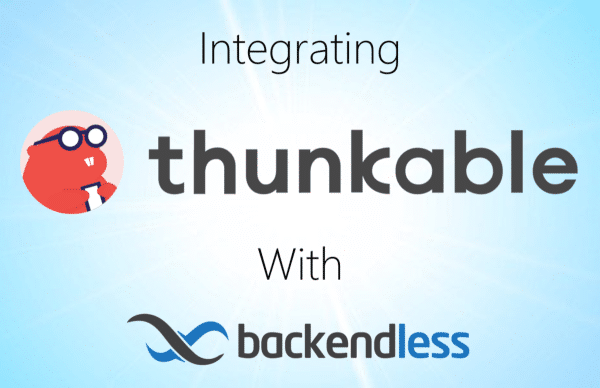 Thunkable is a no-code app builder specializing in iOS and Android mobile apps. When you integrate a feature-rich no-code Backendless backend with your Thunkable app, you get a visual relational database, user management, bulletproof security, highly-scalable serverless hosting, and much more.
Building a mobile or web app used to be an enormous undertaking. Creating apps, or digital products as they are sometimes called, required lots of technical knowledge and many months – even years – of dedicated development time.
The no-code movement has changed that. Now, with no-code tools like Backendless and Thunkable, non-technical builders can learn and build apps in months or even weeks. Those with technical knowledge can turn a six month project into a six week project.
In this article, we are going to briefly introduce you to Thunkable, a leading no-code development platform that provides a robust toolkit for building apps visually. Then, we will describe how to add a powerful and scalable Backendless backend to complement a Thunkable frontend.