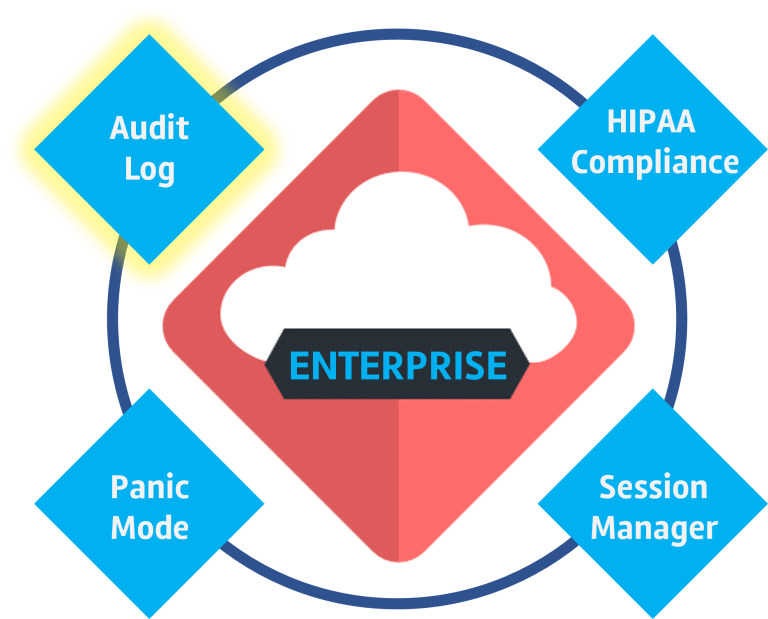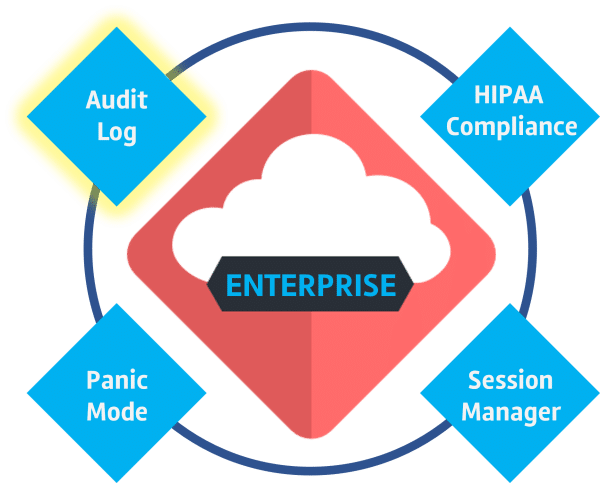 The Backendless Enterprise Security function pack provides enterprise-level security features at an affordable price. Audit Logs provide a complete picture of all of the actions taken by your team members with access to your Backendless application.
Audit Log is a much-requested feature that gives you a full view of all of the changes made to your Backendless application automatically.
The feature comes standard as part of the Enterprise Security function pack, which can be added to any paid plan.
Audit Log covers changes in all areas of your app, including:
App Settings
Security Permissions
User Management
Data Management
Messaging Management
Marketplace
Cloud Code – General, API Services, Event Handlers, Timers
UI Builder
Visualizations

Of course, an app under development is going to have countless changes to sift through. To make the Audit Log as useful as possible, we've included filters to let you filter just the events that you are interested in on the dates that are most relevant.
You can also search the Audit Log using the search function, download the logs, and delete the logs.
The app owner has the ability to determine whether or not a team member can have access to the delete functionality, and can even restrict team members from even seeing the option.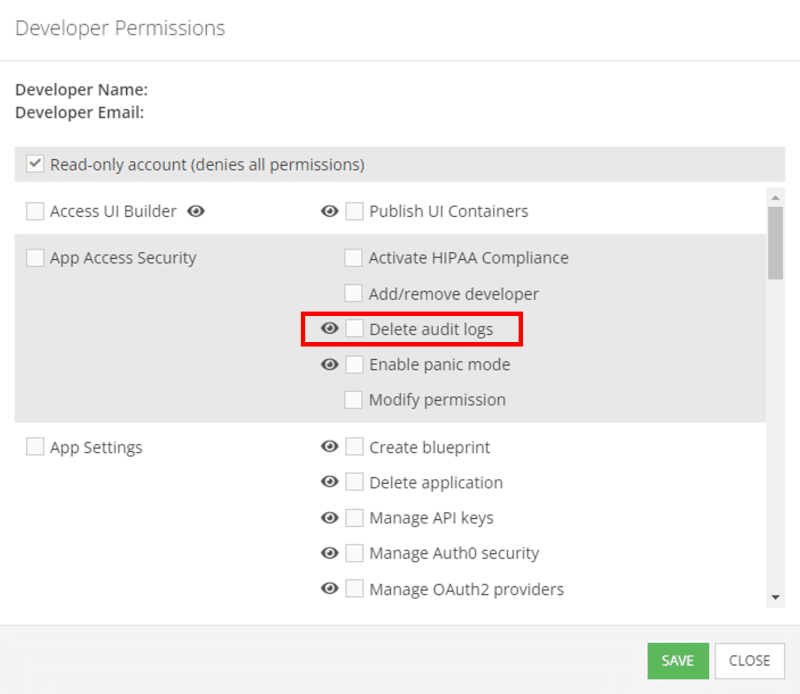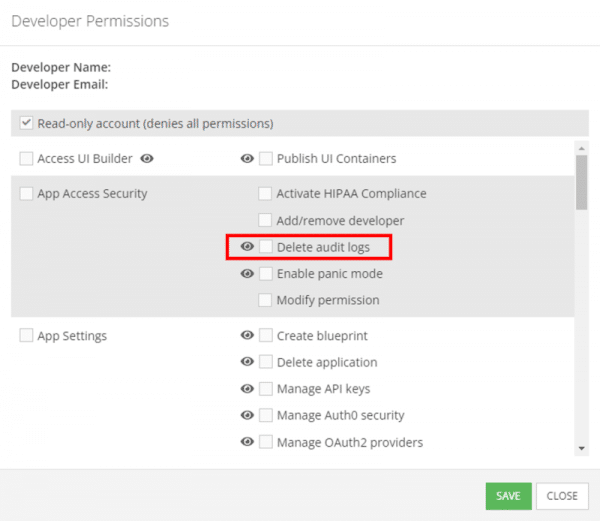 Team member permissions can be viewed and edited by visiting Backend > App Settings > Development Team.
---
Audit Log is just one of the enterprise-caliber database security measures Backendless has put in place with the Backendless Enterprise Security function pack. You can read about the other key features below:
The Enterprise Security function pack lets you develop enterprise-scale applications with or without code on the Backendless platform while maintaining maximum security.