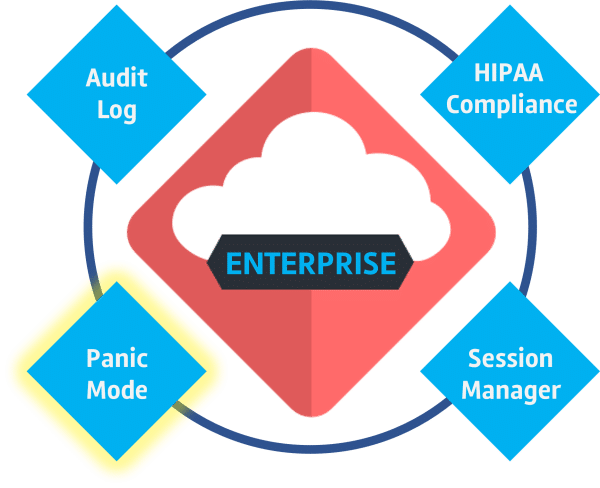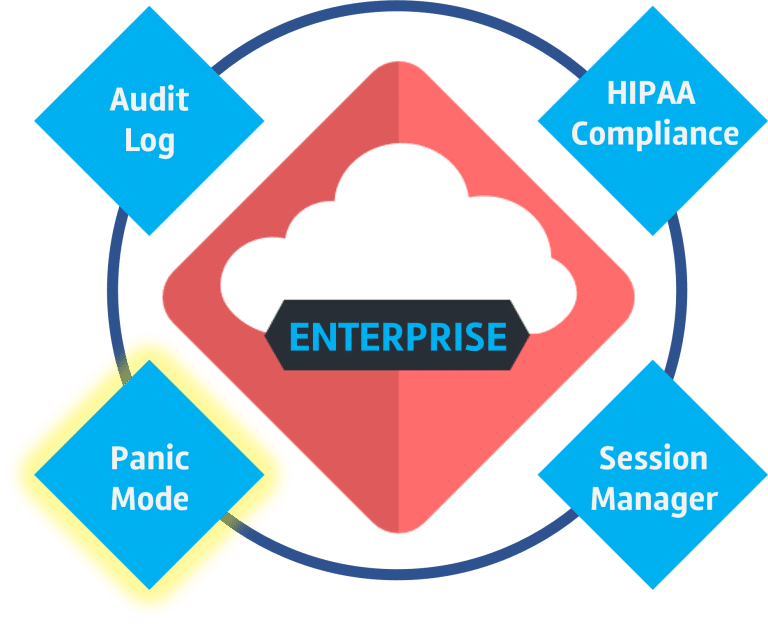 The Backendless Enterprise Security function pack provides enterprise-level security features at an affordable price. Panic Mode is a key feature that gives you peace of mind in the event that a team member's login credentials are compromised.
Panic Mode is a powerful security feature for protecting your data from unwanted access. Panic Mode comes standard as part of the Enterprise Security function pack, which can be added to any paid plan.
Panic Mode can be manually activated if you suspect or know that your team's login credentials have been compromised.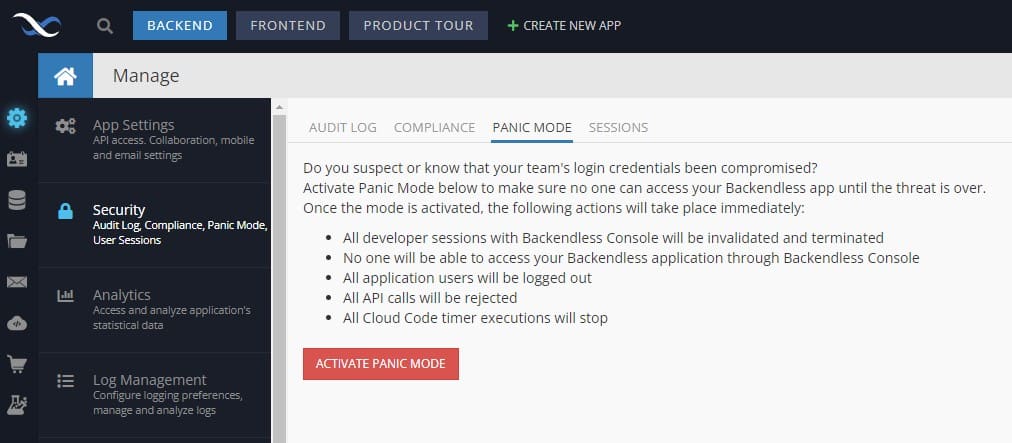 As you can see in the screenshot above, activating Panic Mode triggers a number of security measures.
All developer sessions with Backendless Console will be invalidated and terminated
No one will be able to access your Backendless application through Backendless Console
All application users will be logged out
All API calls will be rejected
All Cloud Code timer executions will stop
When choosing to activate Panic Mode, you will be able to select the specific actions taken.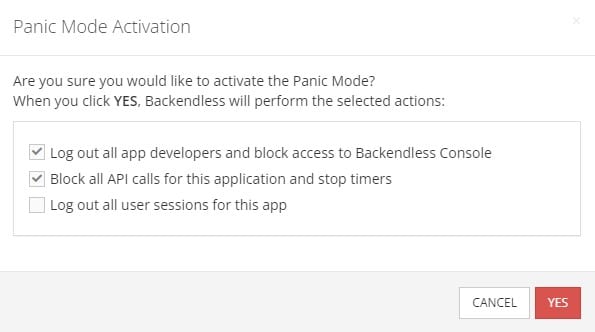 Once activated, your data will be protected from external access. This will give you time to determine the severity of the breach – if any – and take precautions, such as blocking individual users, changing user login credentials, or changing user permissions.
---
Panic Mode is just one of the enterprise-caliber database security measures Backendless has put in place with the Backendless Enterprise Security function pack. You can read about the other key features below:
The Enterprise Security function pack lets you develop enterprise-scale applications with or without code on the Backendless platform while maintaining maximum security.