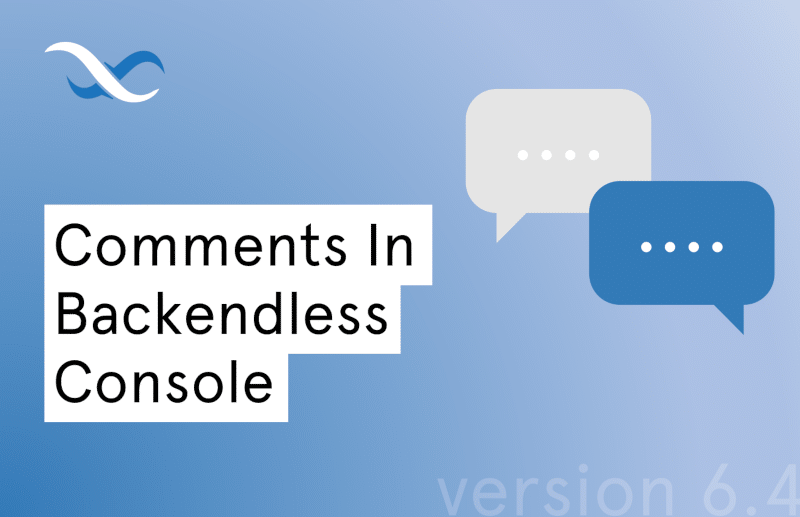 With the release of Backendless version 6.4, we have added an exciting new collaboration feature: comments in Backendless Console. With this new feature, you can share suggestions and ask questions of the Backendless community.
Comments make it even easier to get help or suggestions from the Backendless community. You can comment on nearly every area of your app and receive feedback from the community and Backendless support staff. Comments are like a built-in support forum in your development console.
With the comment feature in Backendless Console, you can share thoughts and suggestions where they are most relevant. Comments are available throughout Backendless Console, including in the Backendless Database, UI Builder, and even Missions sections.
Comments can have one level of threading. This allows for discussion about a specific comment without worrying about the conversation getting lost among other new comments.
How To Leave Comments In Backendless
To add a comment in UI Builder, simply click the comment button on the appropriate page (see below).


You can comment on a page or even a specific component. That way, the reader knows precisely which element you are talking about.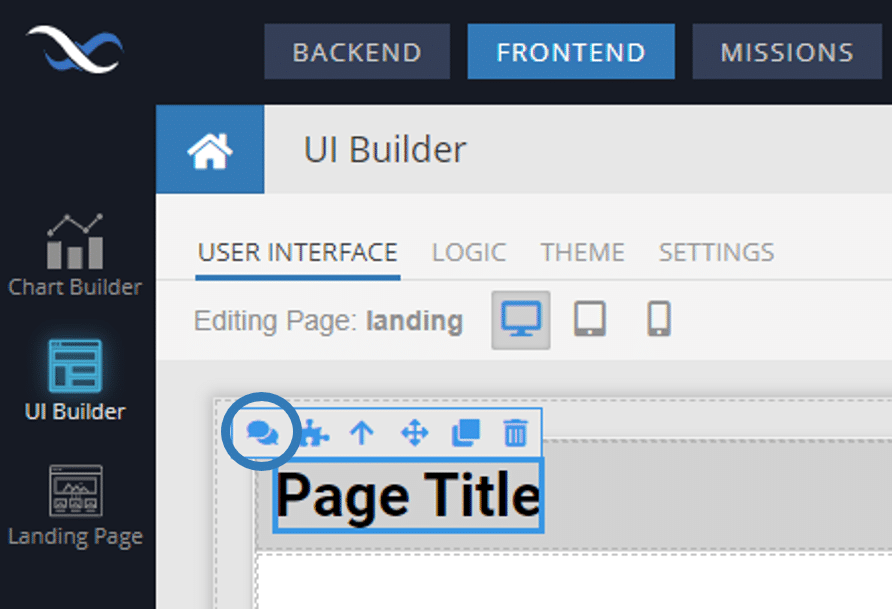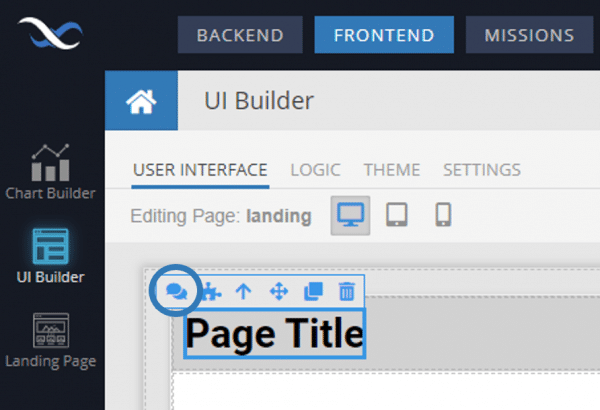 In Backendless Marketplace and many other areas of the console, the comment process is similarly simple. Just click the comment button and leave your comment for others to see.
Comments and comment threads are visible to every developer with a Backendless account. Of course, other members of the community will not be able to see any private information within your app.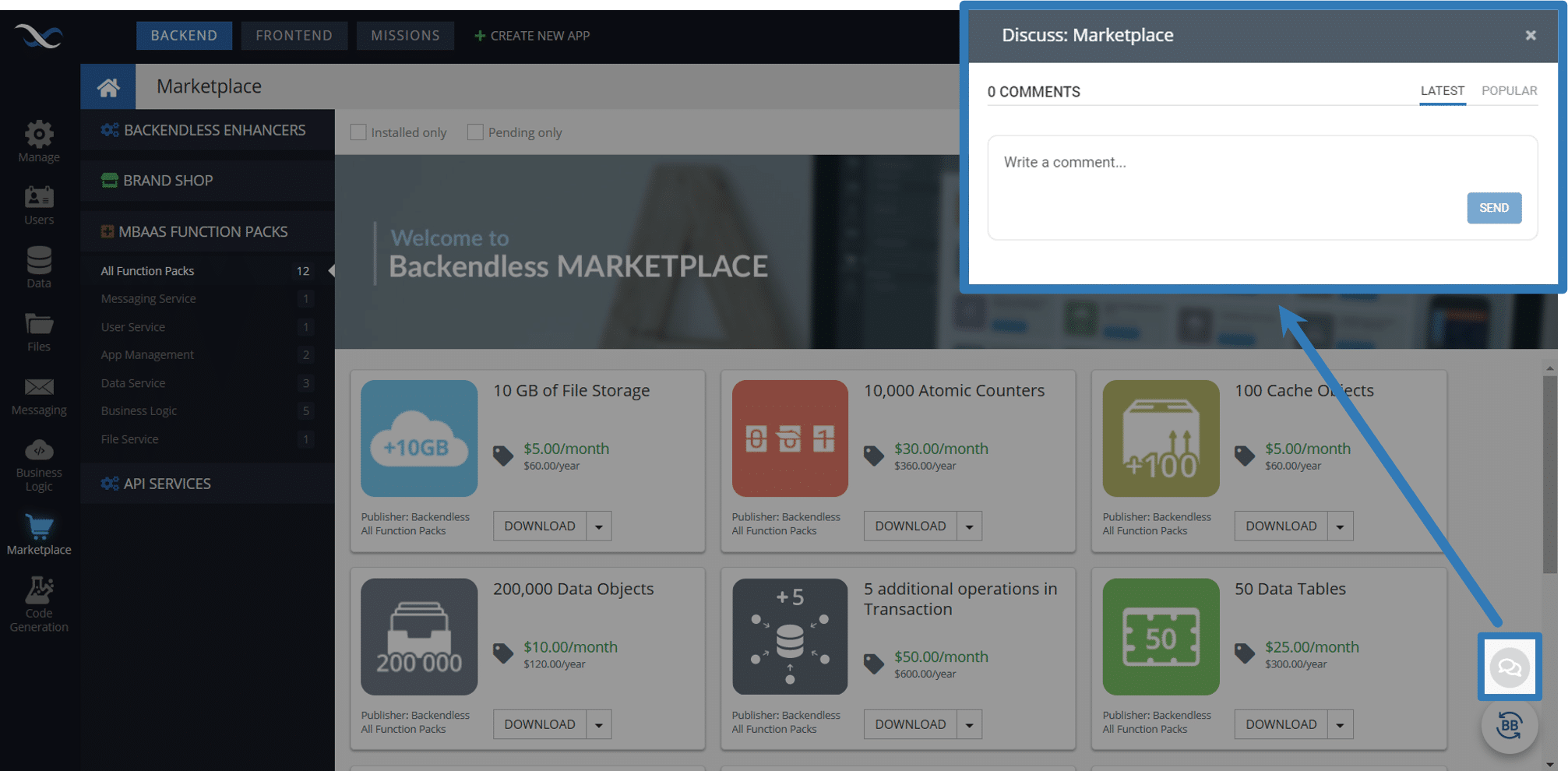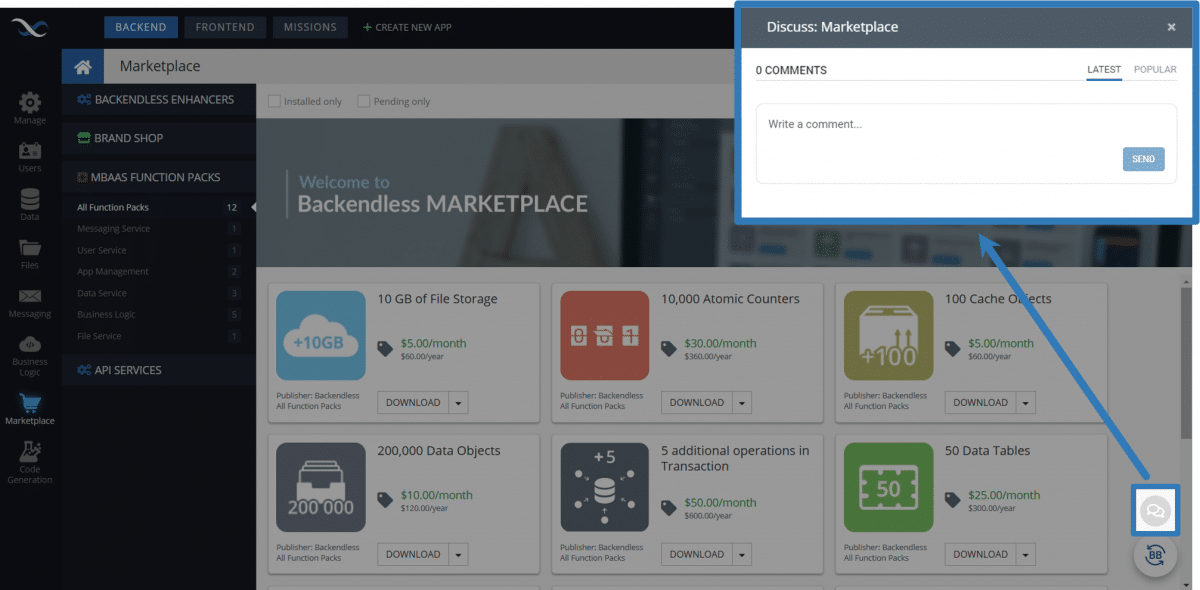 When a new comment is posted to an app, you will be notified by email.
Comments are localized to the section of Backendless where the comment is left. As a result, each area of Backendless becomes its own forum category. That way, conversations will remain focused on relevant discussion about that particular section of Backendless Console.
Replies And Votes
Members of the community can easily reply to a comment. Additionally, community members (other than the original poster) may upvote or downvote a comment. The most upvoted comments will appear on the POPULAR tab of the comments.
To collapse a thread, simply click the thin vertical line to the left of the thread.
To edit or delete your comment or reply, simply click the ••• icon beneath your comment. Note, however, that editing is only available for one hour after the comment is posted.
Clicking the upvote button will increment the votes by 1 and add your name to the list of voters. Similarly, the downvote button will decrement the vote count and add your name to the list as having downvoted the comment. Clicking the same button again will remove your vote (and your name from the list).
When you mouse over the vote count, you will see the names of all community members that either upvoted or downvoted the comment. Clicking on a user's name will take you to the user's Backendless community profile page.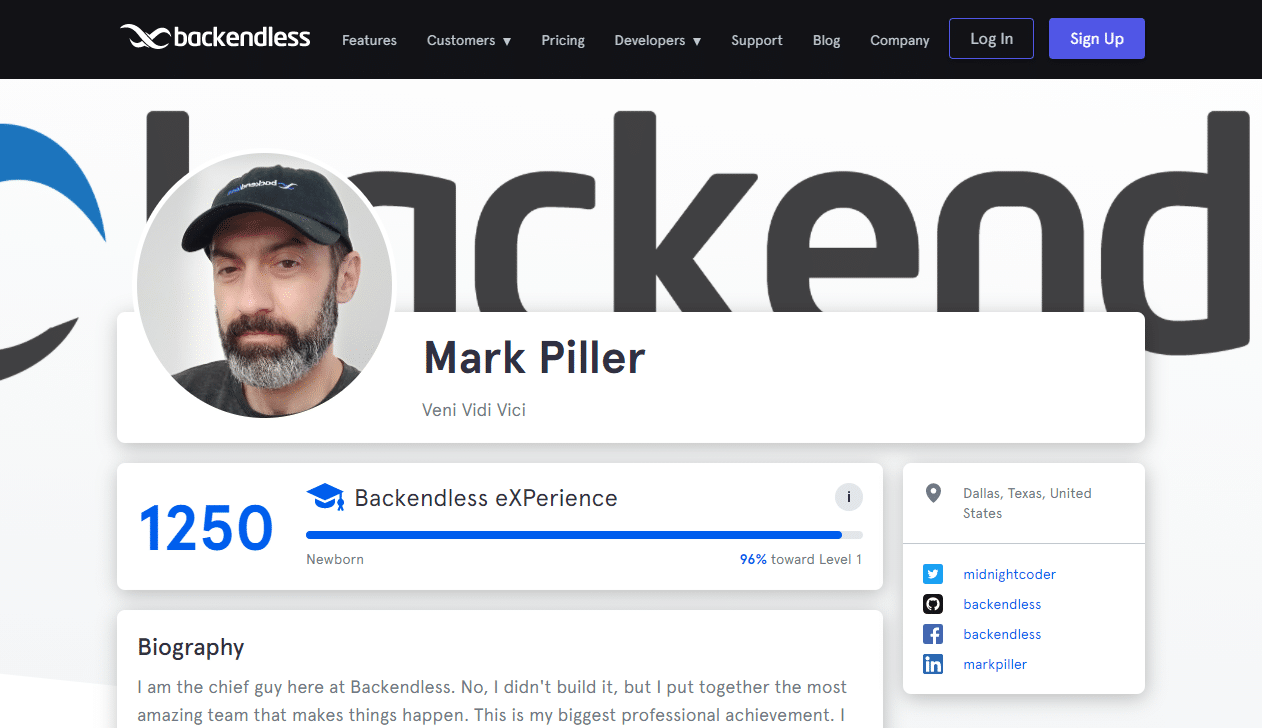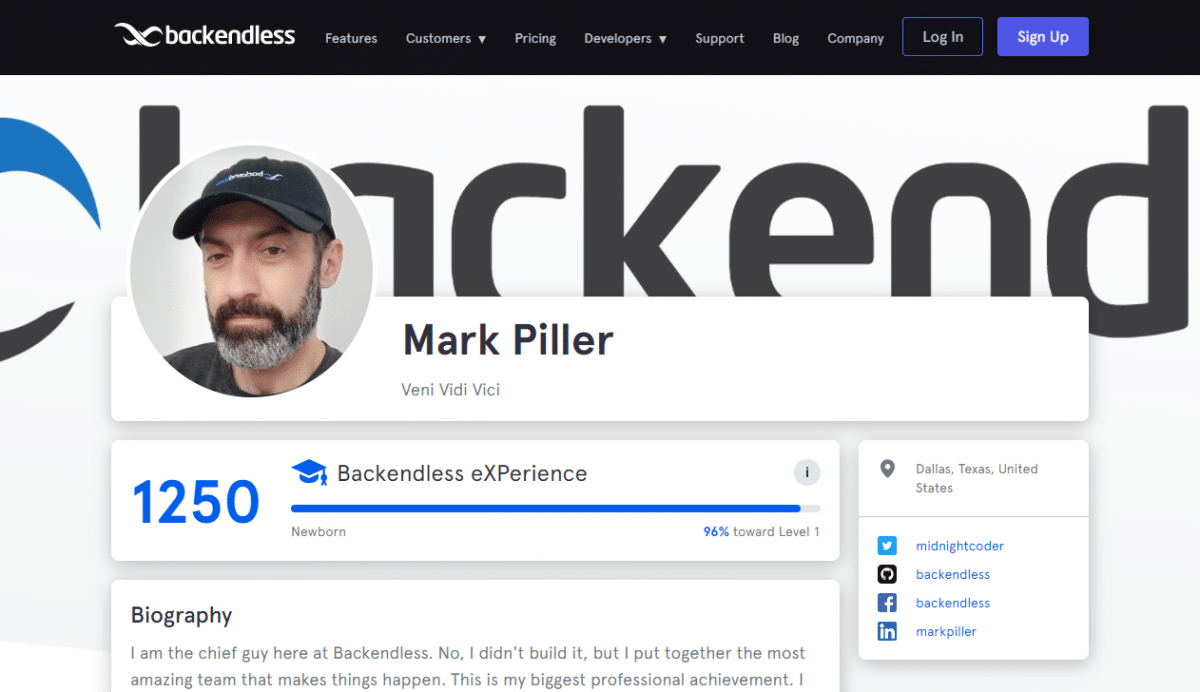 ---
Comments are now available in Backendless Console. We expect to add much more functionality to this feature in the future.
You can review our comment review and moderation policy here.
We'd love to hear what you think. Comment in your console, in the comments below, or on our Slack channel or support forum to let us know.
Next, be sure to check out the other new features added in version 6.4:
Thanks for reading and Happy Codeless Coding!