This is Part 2 of a series of articles where you and I build a mobile app without any coding. The app we are working on is a ToDo app. In the previous post you did the following:
Set up your Backendless (backend) account.
Set up your Dropsource (frontend) account.
Implemented (without any coding of course) application lifecycle.
Implement the landing page for the mobile app.
In this part of the series, you will implement the following:
The Login Page of the app.
A page which lists all the to do tasks (the Listing page).
Implement routing between the Login and the Listing pages.
By the end of this part of the development process, you will be able to run the application as shown in the animation below: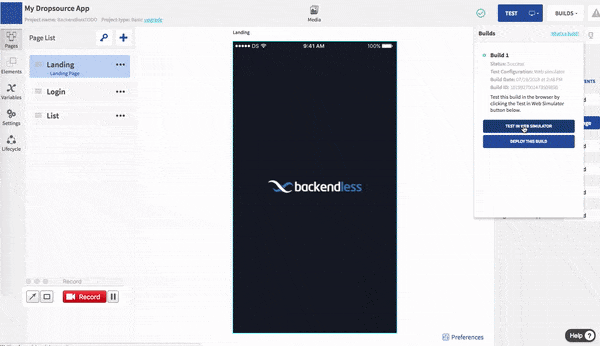 Let's get started (or technically continue, since we started in the previous post).