Firebase does not support native aggregate functions in database queries. With Backendless, you can calculate average, sum, min and max values for a collection of objects without retrieving objects from the server. It is also possible to find the object count for all the records in the database or a subset of records. You can learn more about aggregate functions in Backendless here.
For example, the aggregate function "sum" allows you to calculate the mathematical sum for a set of objects. For instance, you can take the

Movie table

 from the presented database.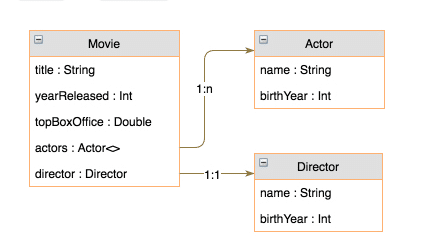 Just run the following query to get the amount of

topBoxOffice

 of all movies:
GET https://api.backendless.com/<appid>/<REST API key>/data/Movie?props=Sum(totalBoxOffice)
The output is an object with the sum property:
[
   {
       "sum": 14507795640,
       "___class": "Movie"
   }
]

Backendless also supports results grouping for a column. This column can either be found in the original or linked table. For example, the following query will display the sum of all orders, grouped by country:
GET https://api.backendless.com/<app id>/<REST API key>/data/Orders?props=Sum(orderAmount)&groupBy=relatedCountry.countryName
The output for this request is a collection of objects, any of which contains the total amount of orders for a particular country:
[
 {
   "sum": 1324231,
   "countryName": "Italy",
   "___class": "Orders"
 },
 {
   "sum": 5675675,
   "countryName": "France",
   "___class": "Orders"
 },
 {
   "sum": 2342234,
   "countryName": "Ireland",
   "___class": "Orders"
 }
]
You can also add a filter to the grouped objects using the having condition. The following query will return only groups of countries with the total amount of orders > 10000. The output for this request is a collection of objects, any of which contains the total amount of orders for a particular country:
GET https://api.backendless.com/<app id>/<REST API key>/data/Orders?props=Sum(orderAmount)&groupBy=relatedCountry.countryName&having=Sum(orderAmount)>10000