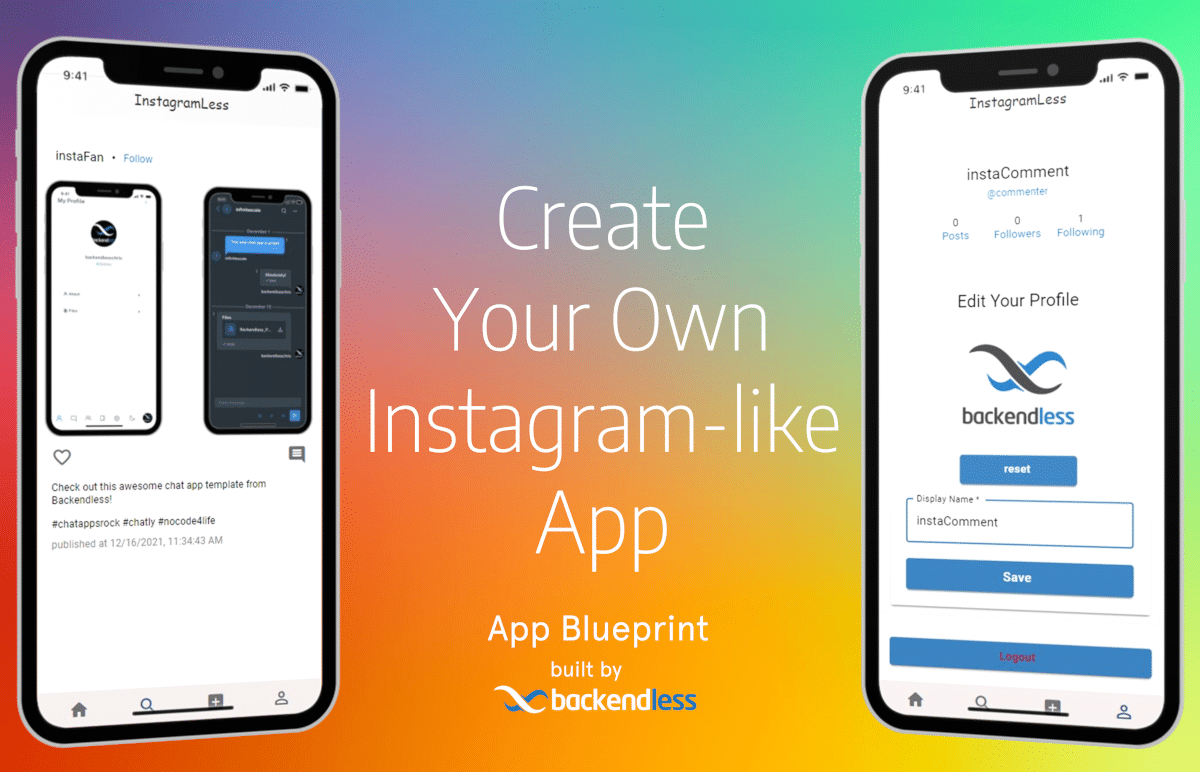 There are plenty of Instagram alternatives in the kingdom of social media, but many of those different platforms on the app market fail to match the fun and functionality of the popular social photo-sharing service. You can easily build your own Instagram clone using Backendless.
One of our first App Blueprints, Insta Clone, is our Instagram lookalike app template that can be the basis for your own Instagram-style social network app.
App Blueprints are more than just templates from which to build a specific type of application. We design all of our App Blueprints to provide one or more key functions that a developer would want to add to their application, regardless of the app's business use.
The free Instagram Clone App showcases how to build your own social media app featuring the most common functionality you'll find in a typical social app. You can use the functionality highlighted in this template to build your own custom social app, or modify the template to launch your own Instagram app.
As with all of our App Blueprints, the entirety of this app blueprint was built without code using Backendless' UI Builder. That means you can build your own Instagram app without writing a single line of code! The ease of use of this little app makes it easy to replicate the functionality of the social giant (without the ads and bots!).
Our premium Instagram Clone App Blueprint includes common social media functions including: creating posts with images and descriptions, liking posts, commenting on posts, and following users.
The app has a responsive design so that it can be looks great on web browser mobile apps. With a third-party service, you can also use a native wrapper to create mobile apps that can be submitted to the Apple App Store or Google Play store.
In this article, we will explore the some of the different features, including (click the link to jump to the appropriate section):