Sharing custom items with your dev team members gives you the power to build once and use in multiple projects. Backendless has just made it easier to keep your items under your own control with Private sharing.
Previously, items you create with Backendless – custom Cloud Code, App Blueprints, custom UI Components, UI pages, etc. – would have to be published to the public Backendless Marketplace in order for you to access those items in other applications your team is developing.
Now, you have the ability to publish those items privately. It's like having your own private Marketplace, where each item can be shared with only specific other users.
The process of publishing your items privately is simple. When following the steps for publishing in the Marketplace, simply choose the "Private Product" option in the Privacy section of the Marketplace publication screen.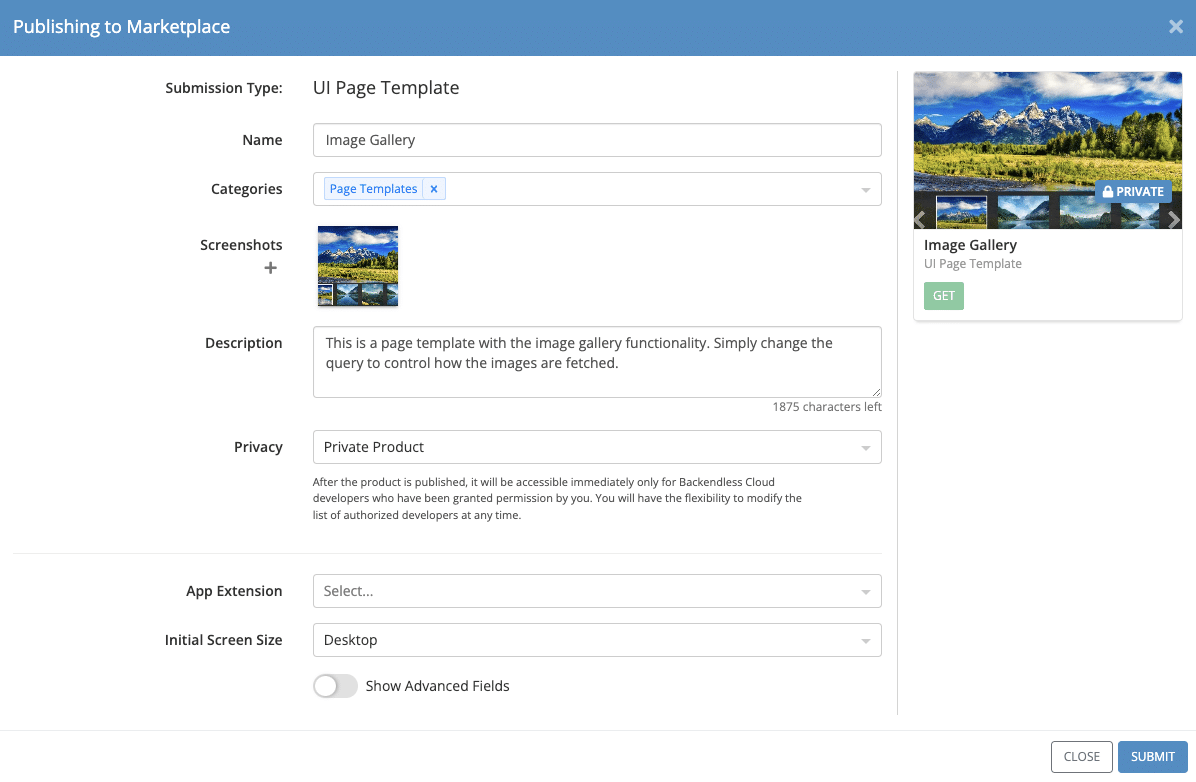 Remember, unlike Public Products, Private Products do not go through a review process before being published. So be sure you trust the user sharing a product with you prior to installing a privately published item.
Once the product is published, you will see it listed on your My Marketplace on your Backendless account.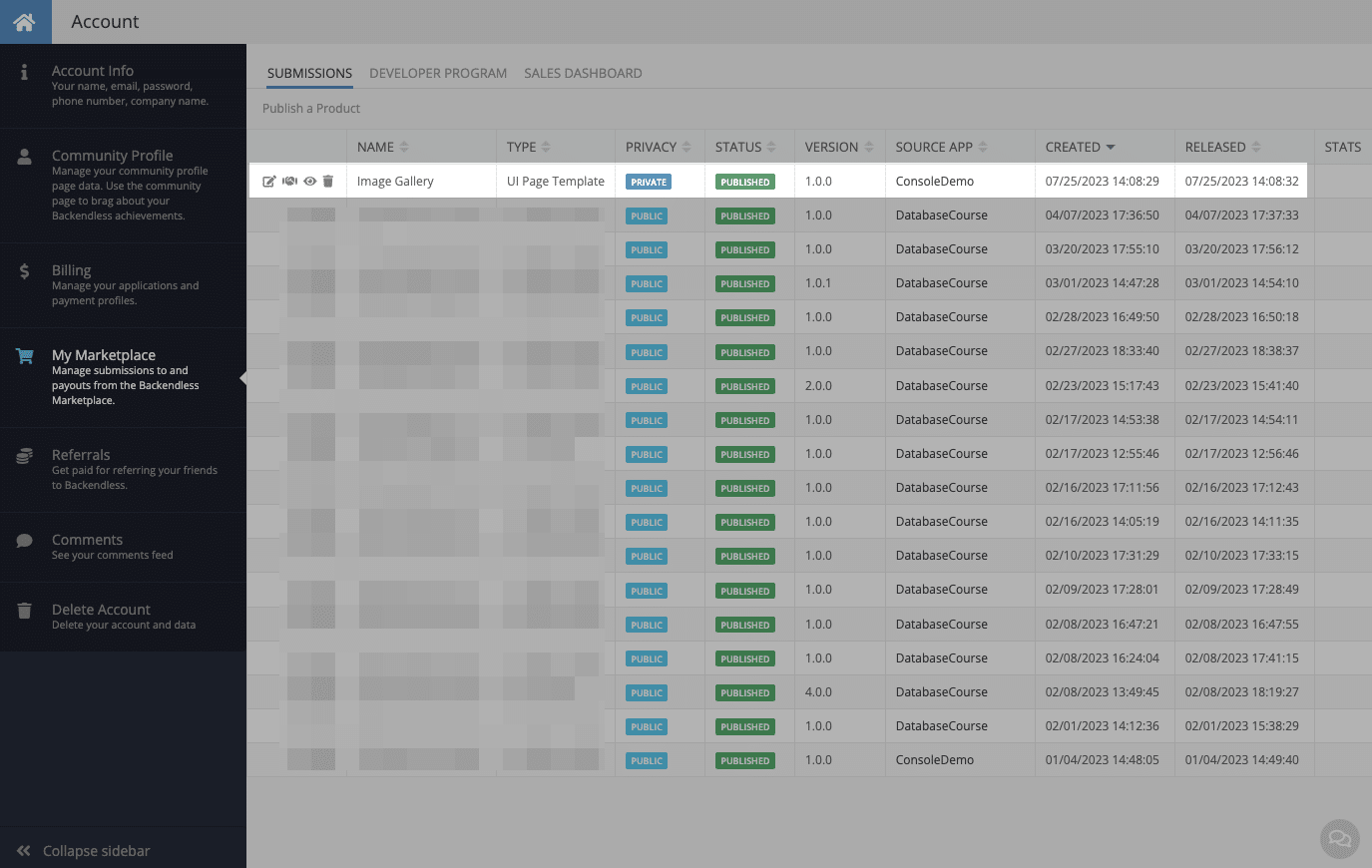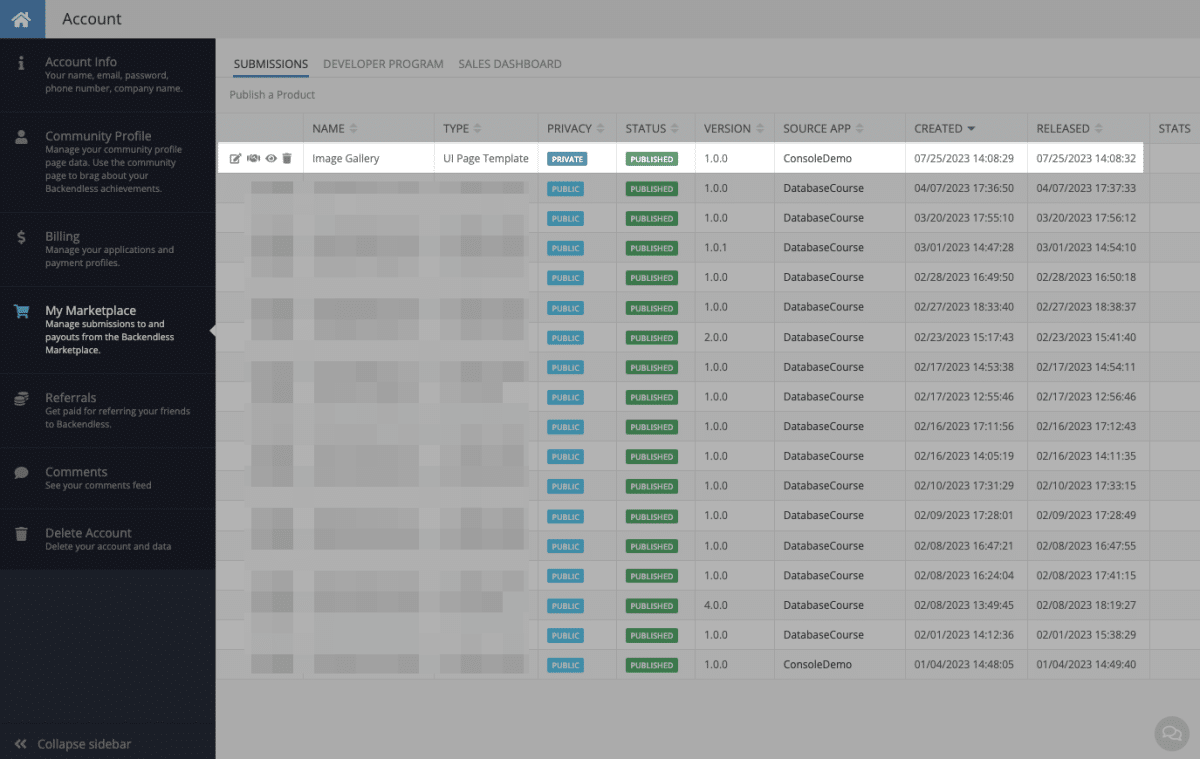 You may then click on the "handshake" icon to invite other Backendless users to access the product and see who currently has access. When mousing over the icon, you will see how many other developers you have shared the product with thus far.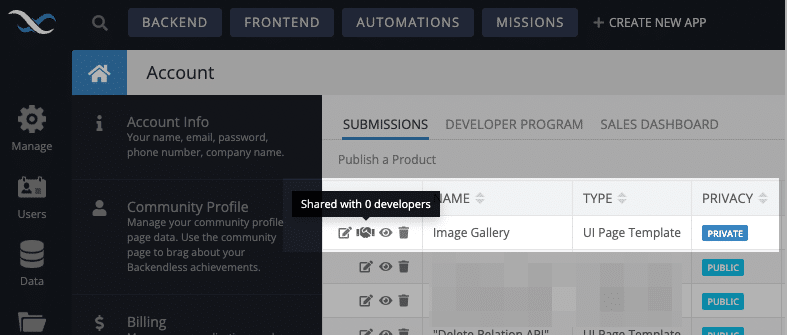 After clicking the item, you will be able to select from all apps that you are working on, and share the item with other developers on those apps' teams.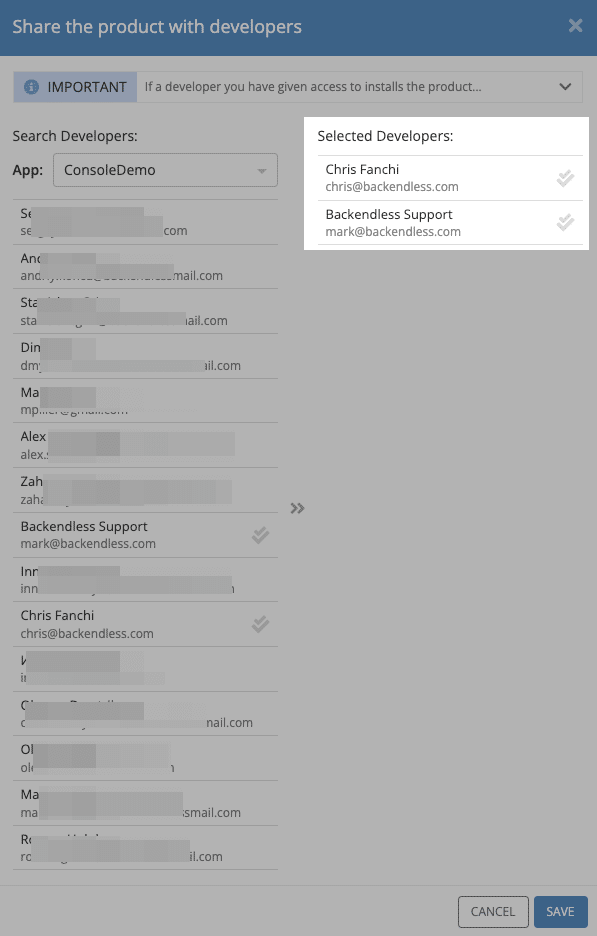 The user you have shared the product can find the product by visiting the PRIVATE PRODUCT section of the Marketplace.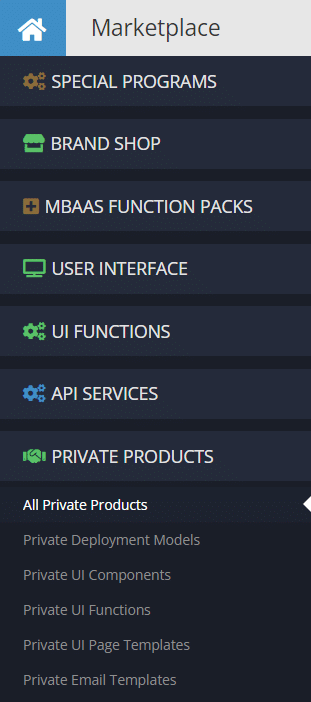 ---
That's all there is to it.
Publishing Private Products is a simple way to share your custom items with your team without giving the full Backendless community access to the item. But don't forget, with a few tweaks, you may want to share a version of the item with the public as well.
And soon, you'll be able to monetize those items!
We look forward to watching the Marketplace expand rapidly thanks to our diligent development community!