This week, Backendless Spotlight takes a closer look at Live Love Cite, a mobile app built for the residents of the Cité Internationale Universitaire de Paris. The app acts as a social tool where users can post events, jobs, and items they are looking to sell on the marketplace. Live Love Cite is available on iOS and Android.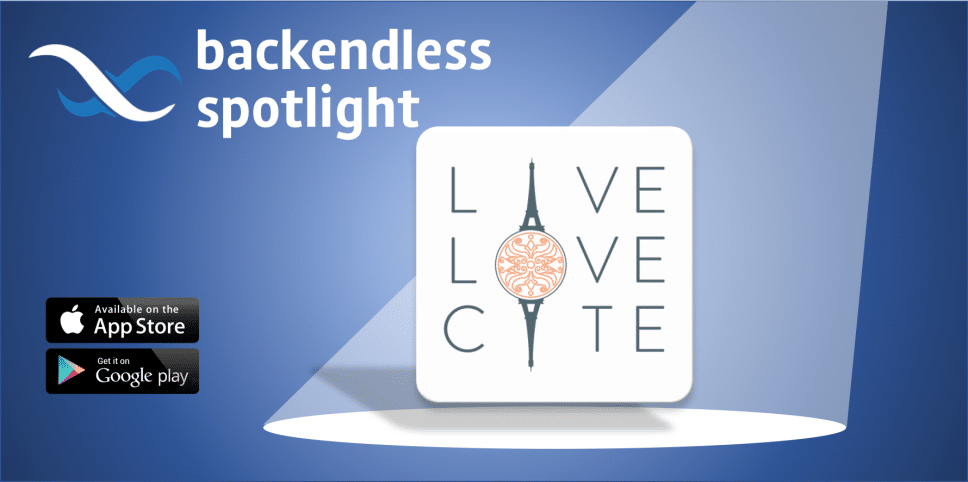 Editor's Note: If you or someone you know have an app using Backendless for its backend and would like to be considered for a future Backendless Spotlight, we want to hear from you! Send us an email with a link to the app or website and a description of how Backendless has helped them be successful.
About Live Love Cite
Live Love Cite is a social platform built specifically for its own small community: residents of Cité Internationale Universitaire de Paris. On the app, users can create and share events, create job postings, contact job posters, and sell items on a marketplace. The app gives users the ability to favorite events they're interested in, add events to their calendar, and share those events on other social platforms. The app also has integration allowing users to simply paste in the URL of an event they created on Facebook in order to share the event on Live Love Cite.
Community Connected Through Backendless
Live Love Cite is an example of how a relatively simple app can be built to serve a tight niche community. Live Love Cite utilizes Backendless for a variety of function. These include database management, user registration and login, and file storage. As users create new events, job postings, and marketplace offers, the details of these items are stored in Backendless – along with any images that are included. This wouldn't be possible without Backendless' media storage capabilities.
With its marketplace and event creation capabilities for users, all of which run through APIs connected to Backendless' database, Live Love Cite needs a user registration and login mechanism. The app takes advantage of our Facebook login integration, giving its users the option to create a new account directly or to connect using their Facebook account. This helps the app feel further connected to their Facebook community, as their users can interact with Live Love Cite on the app itself or through Facebook and other social sites.