Backendless Spotlight – Sound Alert
This week, Backendless Spotlight takes a closer look at an app designed to help those with hearing disabilities. Sound Alert listens to the sounds around you, then delivers alerts to help you feel safe, secure, and comfortable. Sound Alert can capture a wide array of sounds around the user's connected device to help those with hearing disabilities be more aware of their surroundings. Sound Alert is available on iOS and Android.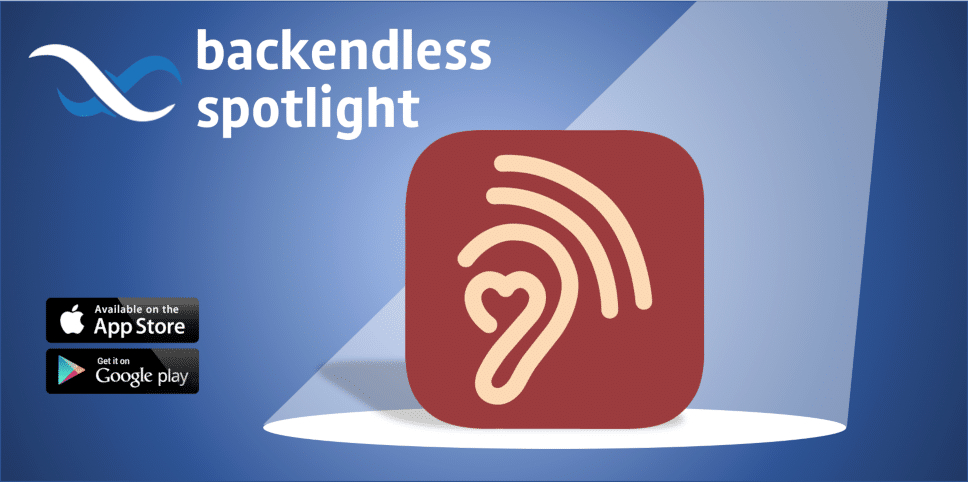 Editor's Note: If you or someone you know have an app using Backendless for its backend and would like to be considered for a future Backendless Spotlight, we want to hear from you! Send us an email with a link to the app or website and a description of how Backendless has helped them be successful.
About Sound Alert
Sound Alert allows your smart device to be turned into an alerting device by converting sounds from your environment into visual and vibration alerts. The app comes pre-loaded with a wide variety of common sounds, or the user can record their own sounds to train the device for their own specific needs. The app can also connect to certain compatible alert products to load additional sounds to generate alerts for the user. When a registered sound is detected by the user's mobile device or a connected microphone, the app can send alerts in the form of phone vibrations, activating the phone's flashlight, and notifications on the user's connected Pebble watch or Shake me App.
Pre-installed sounds include all types of smoke and carbon monoxide alarms, making the app a perfect safety tool for those that are deaf, hard-of-hearing, or even just heavy sleepers.
Messaging to Heighten Your Senses
Sound Alert features what their developers call "Smart notifications" – a "revolutionized notification and alert platform with simple and easily understood notification tool." Sound Alert uses Backendless to facilitate their user login process. User login can be a complicated and messy function to build from scratch. By saving time with Backendless' pre-built Login APIs, the developers are able to focus their efforts on other critical components of their app, such as smart notifications.
Smart Alert also uses Backendless File Storage to backup all of the sounds that their users capture. Because Backendless' File Storage works cross-platform, Sound Alert users with multiple different devices can receive the same alerts on all of their connected devices without having to program each independently. Users can also upgrade devices, including switching from iOS to Android or vice versa, without fear of losing their saved sounds. Since user login is also handled with Backendless, it is very simple for the developers to connect user accounts with the user's stored sounds.