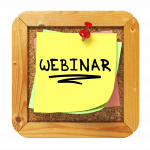 Mark your calendars, we will be conducting a webinar to talk about Codeless. Get all the information about this exciting technology straight from the source. There will be a technical walkthrough and demos showing how to build with Codeless.
When: Aug 22, 2017, 1:00pm US Central Time
Host: Mark Piller, Backendless founder and CEO
Registration is required.