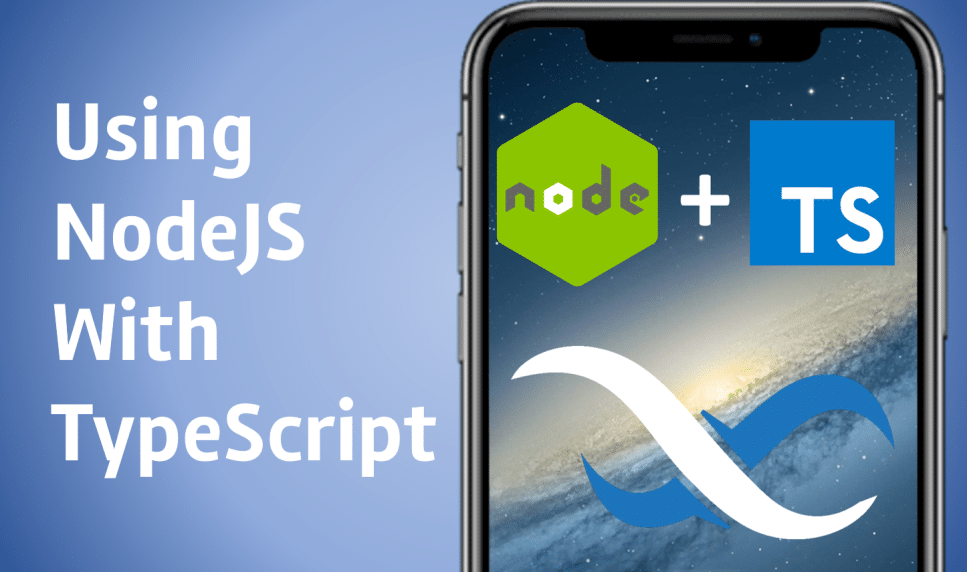 The lion's share of JavaScript developers prefer to use TypeScript in their projects as it helps avoid some problems at the assembly stage while still including many valuable features. Today we are going to share with you how to use the Backendless JS-SDK in conjunction with TypeScript in a project with a Node.js backend. Backendless JS-SDK is a fully isomorphic library and it can be used in both a browser environment and a NodeJS backend environment and in most cases it also works well in other environments like React Native, Appcelerator, etc. The JS-SDK has been designed as a plain JavaScript library, but a few years ago we added types definitions for all methods and classes, so you can use the JS-SDK in your TypeScript projects without additional settings.
Today we will talk about how to monitor client's Real-Time Connections in your Angular application. This tutorial continues the guide on how to build Angular apps with Backendless. It is recommended to check out the previous article in this series before you continue for the reason that we will use the application from the previous post as the starting point for this tutorial. Alternatively, if you just want to start working with the it right away, just download the source code from this GitHub commit.
In many cases we want to see how many application users are online or offline, for example, it might be useful in a chat application. For the demo purposes, in our application we will add a simple counter for count all connected clients. As we explore adding that functionality, you will meet with Backendless Business Logic, Backendless Counters, Codeless and keep discovering Real-Time features: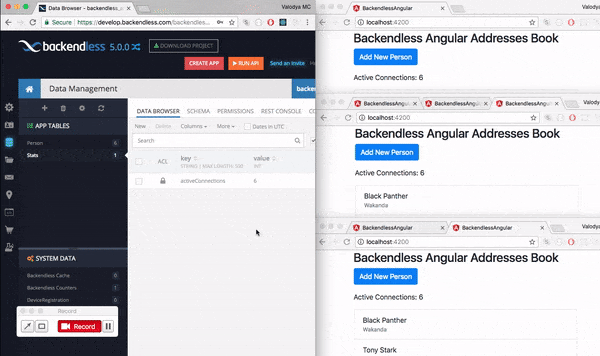 Today we will talk about the integration of Backendless into your AngularJS/TypeScript app. You will create a simple Address Book application where all the application data will be stored in the Backendless mobile backend. The main goal of this article is to provide step-by-step instructions and to show how to create an Angular application with Backendless mBaaS.