If you have any smart IoT devices in your home or office and tried controlling them with Alexa, you might wonder how it actually works. In this guide you will learn about building a custom Alexa skill which will let you control a wi-fi enabled light bulb with Alexa. You will be able to turn the light on/off and change the light colors. You can see a demo of the completed project as well as an overview of its components in the video below:

The solution consists of the following components:
Amazon Alexa-enabled device (Amazon Echo)
A custom Alexa skill, which is an API service running in Backendless
Backendless SDK for Alexa, which provides functionality greatly reducing the amount of work you need to do when working with Alexa requests.
An API service which contains the logic of controlling the light bulb
A wi-fi enabled light bulb, for this we used a LIFX bulb.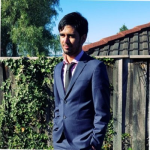 Happy New Year, everyone!
Here at Backendless we hear a lot of cool and interesting stories about people using our technology to build awesome things. Every now and then we come across some truly inspiring ones. Here is a story of Mudasar Javed, a 16 year old developer from Australia who launched a social network app for gamers. It was quite exciting to learn about his path of learning about programming and how Backendless could help him with getting the app off the ground.
Click below to read the case study:
https://backendless.com/platform/ra1n-entertainment-case-study/