This week, the Backendless Spotlight again travels to another part of the globe to introduce you to a company looking to help people explore the rich cultural heritage of India. Exploritage is an app for Android that provides a step-by-step, narrative audio guide for tourists visiting India. The app uses "original, authentic and detailed information" to tell the story of many of India's greatest landmarks.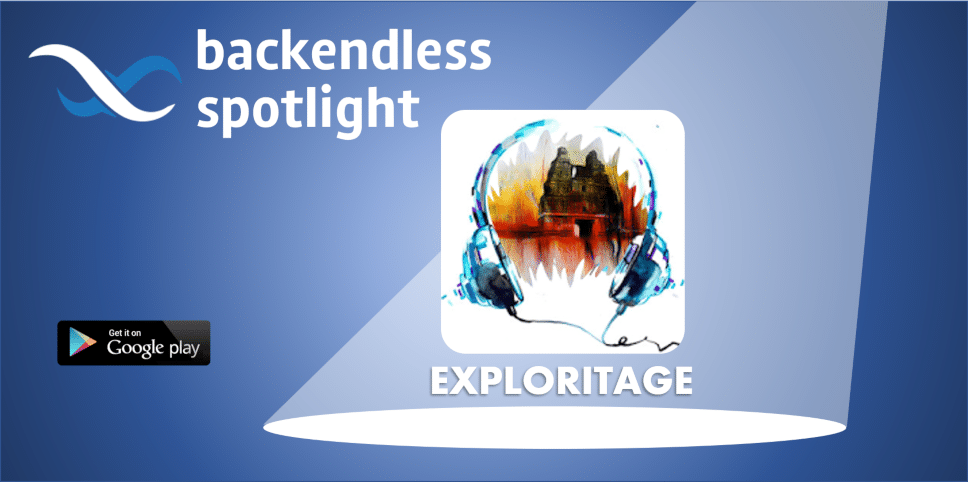 Editor's Note: If you or someone you know have an app using Backendless for its backend and would like to be considered for a future Backendless Spotlight, we want to hear from you! Send us an email with a link to the app or website and a description of how Backendless has helped them be successful.
Video broadcasting and streaming is one of the coolest features of Backendless. Our Media Service API enables client-server functionality for working with live and on-demand audio and video content. A mobile application which uses the Media Service API can broadcast audio and video from the device's cameras and microphone. Backendless automatically handles streaming of the received media content to other clients or recording of the content on the server. The API can also support the capability to stream a pre-recorded (on-demand) content managed by the Media Service. More details about these features are available in the Media Service documentation.
This post describes how to build an iOS application using the Swift language. The app will record a video on the server and then subsequently play it back.