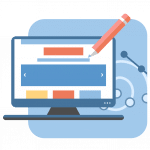 Are you looking for a developer or agency to build your app for you? Submit a request for proposals below to get bids from members of the Backendless Partner Program*.
Partners are independent agencies and freelance developers that have been vetted by Backendless. The information you include in the form below will be shared with all members of the Partner Program who are open to new business.
Any interested Partners will contact you directly to further discuss project details.
*All members of the Backendless Partner Program are independent and not in any way related to Backendless Corp. Backendless does not guarantee the performance of any member of the program.