The release of Backendless 4.5.0 introduces support for file search in Backendless console. We already had search API in our SDKs (Android, iOS, JS, REST) and based on the feedback from the customers added search support in console. Here's what you can do now in console:
Basic search
Type in a partial or full name of the file. Backendless displays a list of search results with the corresponding path. Clicking the file name in the "Name" column opens the file in a new browser tab. If the search result is a directory, clicking it will open the search result screen for that directory. There is also the "Search in subdirectories" checkbox, the meaning of which is quite self-explanatory: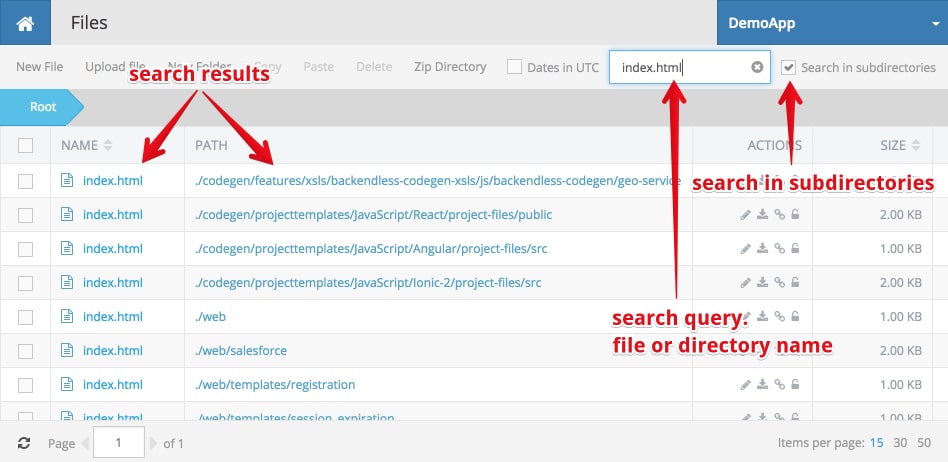 Search with a glob pattern
The search query can use the glob syntax to express patterns for file and directory names: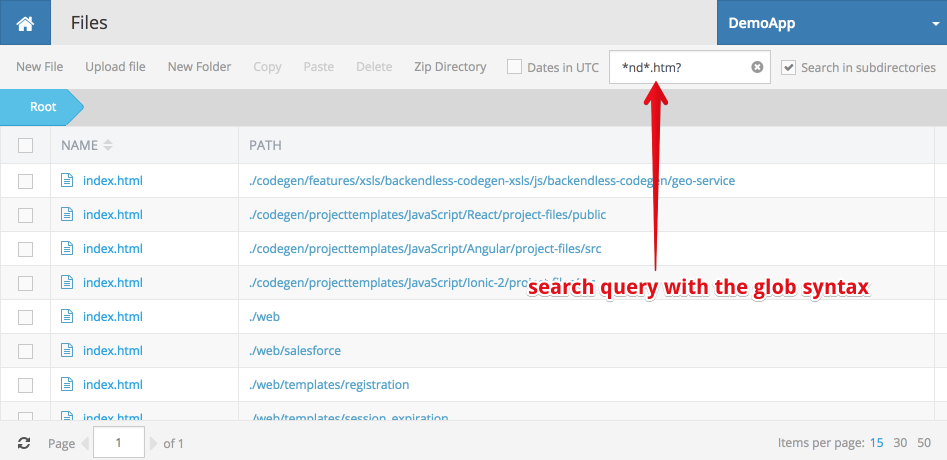 Search in Create a File Relation
Your database schema may include columns with the FILE REFERENCE type. Here's an example of such data table column:

When you establish a relation with a specific file, you work with the popup shown below. As you can see, it now has an ability to perform file search: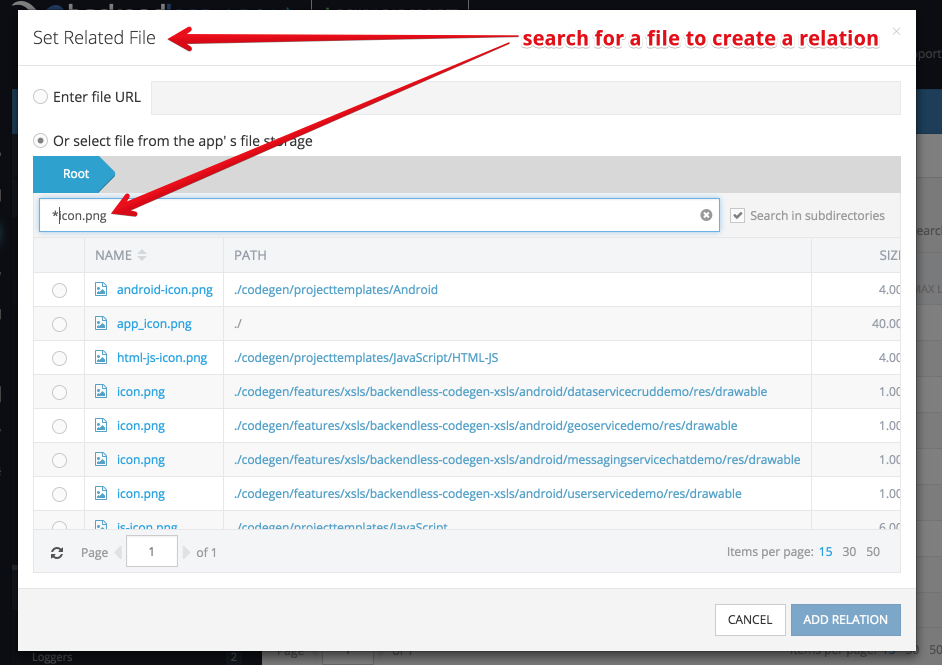 Enjoy!
All available APIs for creating, updating and deleting objects in the Backendless database operate on single objects. It means when you need to store multiple objects in the database, each object requires a separate API call. This increases the number of API calls your app makes. While it is great for us (hey, our billing is based on the API calls), it is not that great for your app as it results in longer processing times and substandard user experience. Starting today, with the release of Backendless version 4.5.0 we're introducing the new APIs which will allow you to create, update or delete multiple objects with a single API call.
Bulk Create
Saving multiple new objects in the database is now as simple as passing an array of objects to the server. The server responds with a collection of objectId values (which, for example, can be used in the createRelation API). The bulk create API is supported in all SDKs as well as the REST interface.
Bulk Update
To update objects in the database, the API accepts a condition (where clause) which identifies a group of objects. In addition to the condition, the client must also provide an object containing the changes which should be applies to the selected objects.
Bulk Delete
Similar to "Bulk Update", this API receives a condition which identifies a group of objects to be deleted.
All of the APIs can be extended using custom business logic's before/after events.
You can find the documentation for these APIs in the developer guides: