Push from Console¶
To publish a push notification from Backendless Console, navigate to the Messaging screen and click the PUSH NOTIFICATIONS tab. The Compose Push section is selected by default and you can start composing a new push right away.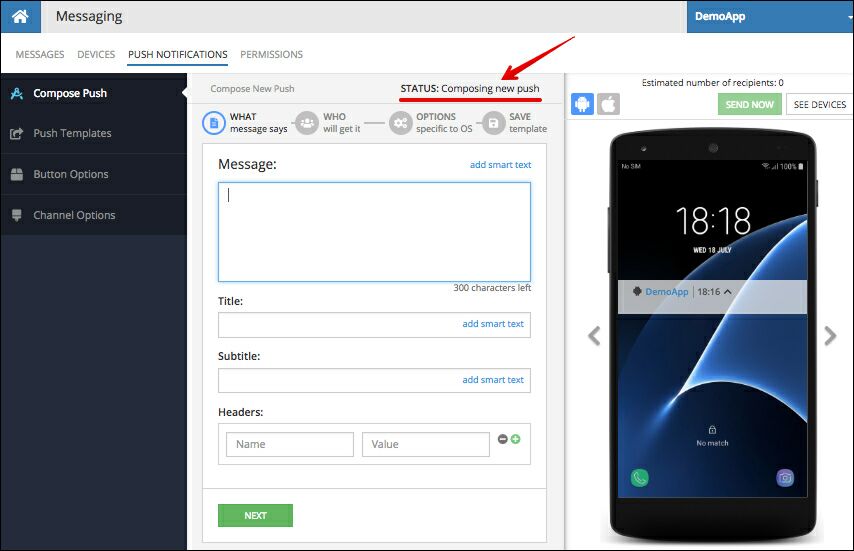 The Compose Push user interface consists of four steps which are described in detail in the About Push Composer section of this guide. When working with Push Composer, you are effectively either creating a new Push Template or editing an existing one. The STATUS field highlighted above always indicates the editing mode. To open an existing Push Template, navigate to the Push Templates section and click the edit icon for the template you would like to edit.
When you are ready to publish a push notification, click the SEND NOW button located right above the phone image.