Backendless is the perfect backend platform for Codeless (or no code) and low code application development. Our Codeless system, along with our user-friendly user interface, makes it easy for anyone to build a fully functional mobile or web app.
In the webinar above, we showcase how to build a fully Codeless mobile app from front to back. For the frontend, we use Dropsource, a drag-and-drop visual app builder that creates native iOS and Android apps. The backend is, of course, Backendless.
If you want to try building an app right along with us, you can check out our step-by-step guide to building a Codeless app with Backendless and Dropsource.
Video Contents
1. Introduction
0:00-2:34 – We quickly cover the purpose of the webinar and the agenda.
2. Codeless Defined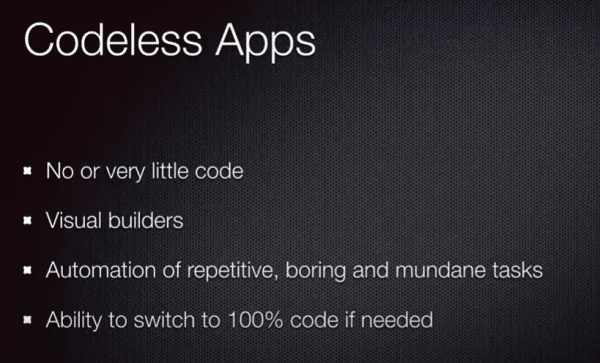 2:34-5:05 – Codeless apps typically have no or very little hand-written code. They are usually built using visual builders. Such builders will provide pre-made components that allow for the automation of repetitive, boring, and mundane tasks. Finally, it is our position that any worthwhile Codeless platform will have the option to switch to 100% code if needed.
3. Intro to Client-Server Integration
5:05-9:49 – Introduction to client-server integration and our two platforms of choice: Dropsource and Backendless.
4. Codeless Project Overview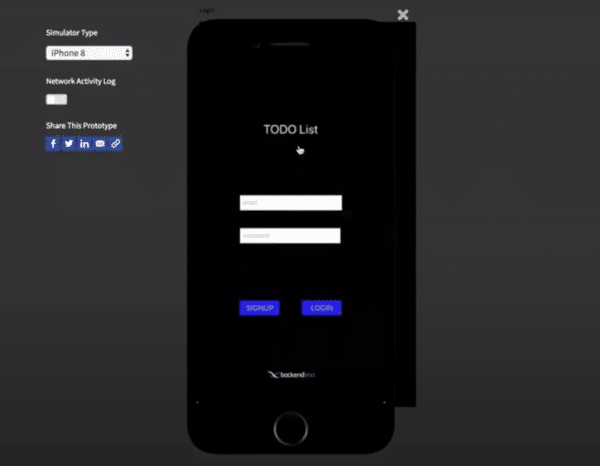 9:49-15:39 – In this section, we walk through an existing To-Do List project to demonstrate how the Dropsource platform works.
5. Demo of Backendless Console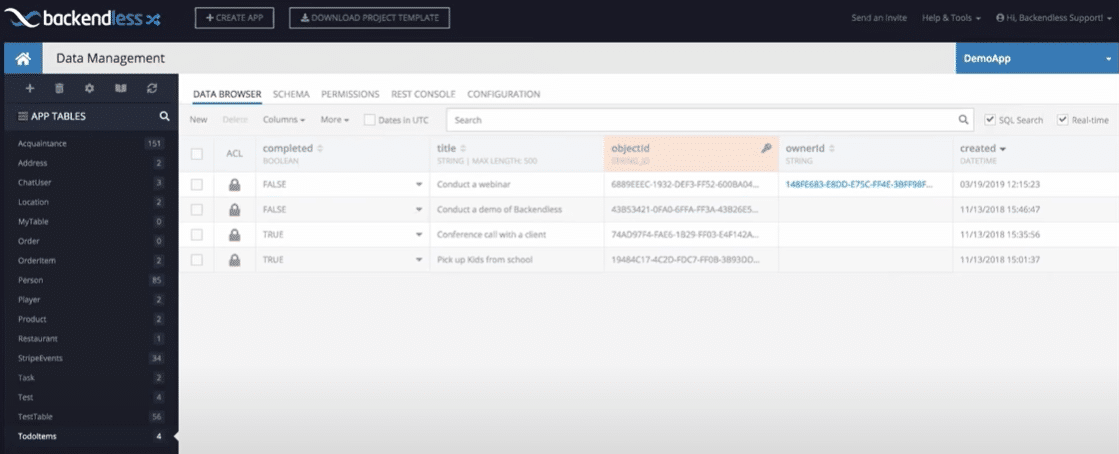 15:39-20:32 – Next, we demonstrate Backendless Console for the existing project. Here, we focus on how the two platforms integrate with each other. You will see how actions taken in the frontend of the app are processed on the backend.
6. Building the Login Page
20:32-27:25 – In this section, we discuss how APIs you bring over from Backendless are invoked within Dropsource.
7. Security
27:25-29:59 – On a brief aside, we cover security relating to APIs and API keys.
8. Completing the To-Do App
29:59-35:49 – Now, we build the List screen and the remainder of the To-Do List demo app. Here, we cover data binding between the two platforms.
9. Autocomplete
35:49-37:36 – Moving on, we introduce you to the second demonstration app: the Autocomplete app.
10. Building An Autocomplete App
37:36-42:11 – Here, we show how to make an SQL-based search query API call to the backend each time a user enters a letter in an input box.
11. Cloud Code
42:11-48:11 – Finally, we demonstrate publish-subscribe messaging in Backendless with a chat app. We take a look at a Codeless event handler built in the business logic portion of Backendless.
12. Question and Answer
48:11-end – Finally, we answer questions from the participants regarding additional features such as push notifications and geolocation. We then answer general questions about the two platforms.
---
We hope you enjoy the video. It showcases just a few of the awesome features that can be built into a Codeless app with Backendless and Dropsource.
Happy (Codeless) Coding!